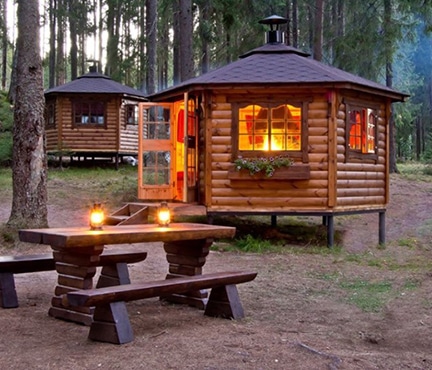 GRILLHOUSE CABINS
Dining in never looked so good! Little under permit sized Kota Grillhouses complete with wood fired BBQ. Your very own cook in Cabin!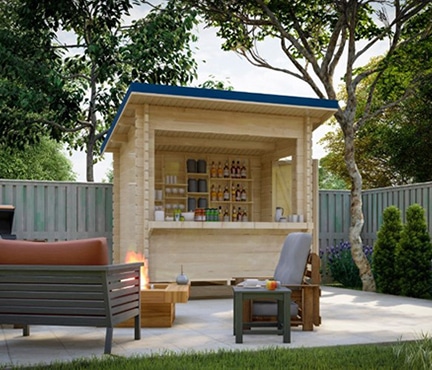 LEISURE & UTILITY CABINS
Lets get it started in here! Fun little structures like Tiki bars and and a place to go after you had a few like an outhouse.